By Jenessa Williams, University of Leeds
In a climate of ever-increasing competition, it's a real feat when any band makes it to their tenth anniversary bigger than ever. Such is the case with K-pop group BTS (short for bangtan sonyeondan, "bulletproof boy scouts" in Korean). The band have released their first official biography—Beyond The Story—to look back on their decade-long path to international, record-breaking success.
Initially rumoured to be a Taylor Swift autobiography, pre-orders had made the book a bestseller before its subject was announced. It was released to tie in with both BTS's anniversary and their hiatus, undertaken so that the members could enroll in mandatory Korean military service.
Watch the trailer for Beyond the Story.
For fans who have been there from the beginning, the book is a souvenir to covet. For western audiences who have discovered K-pop more recently, it's a pleasant reintroduction to the group's early incubation years. Having sold well over 40 million albums worldwide—and become the youngest ever recipients of the South Korean Order of Cultural Merit—BTS are among Korea's most influential ambassadors.
Behind The Story was co-written by South Korean journalist Kang Myeong-seok and the band's seven members. Following the oral history format that has benefited popular music journalism books such as Lizzy Goodman's Meet Me In The Bathroom (2011), it tracks the band's history across 544 pages, culminating in the release of their most recent anthology album, Proof (2022).
One by one, and in their own words, we meet J-Hope, RM, Suga, Jungkook, Jin, Jimin and V. They recall their nervousness at becoming K-pop trainees, their different motivations and the parts of performance they felt most vulnerable about. Each knew that they would have to work impossibly hard if they were to compete at the level K-pop culture demands.
Through anecdotes both humorous and moving, we learn how they bonded as a group. The seven teenagers, who were from completely different walks of life, were set up in a bunkhouse to learn how to sing and dance as a slick professional outfit.
In telling the story of BTS, Beyond The Story also tells the story of K-pop and how its dynamics have changed over the years. Fans who cottoned onto BTS in their international breakthrough era of songs such as Boy With Luv (2019) or Dynamite (2020) may assume that they always traded in upbeat pop. But their early years were actually deeply rooted in American hip-hop, a genre K-pop has borrowed from since the early 1990s.
While K-pop groups often pride themselves on a style of perfectly synchronous choreography known as kalgunmu (razor-sharp dancing), BTS's hip-hop influence allowed them a certain looseness. Their musical hybridity helped to bring their individual personalities to life.
While it is true that Korean management companies closely guide their stars' public image, and work them hard from a very young age, Beyond The Story challenges the stereotype of K-pop artists as mere performance puppets. There are several moments where members recall direct involvement in styling, choreography or songwriting. They also discuss using their platform to speak up on a range of social and political issues.
The music video for "Dynamite" by BTS (2020).
The group's founding label Big Hit was considered small when they launched. This meant the group were frequently underestimated—even mocked—by their peers. But this underdog status encouraged them to experiment with DIY forms of self-promotion. The members blogged directly to a growing fan base, for example, instead of relying on management-led channels.
It's a model that has paid off. Though K-pop still evokes images of impressive polish and unison performance, newer groups such as Seventeen, Le Serrafim, and Tomorrow X Together have been able to develop a model which matches feats of dance athleticism with more vulnerable, personal lyricism. This allows them to be both relatable and aspirational for worldwide audiences.
A new wave of music biography
Some prior understanding of the K-pop industry may be required to get the most out of the book (knowing how groups are typically assembled, for example, or how competitive Korean TV shows work). But as a contribution to modern music journalism, Beyond The Story is valuable. As they learn of the band's insatiable work ethic, discipline, and brotherly commitment, readers will feel as if they know each of the seven members much better, with a deeper understanding of how their music has developed since their debut.
It's also highly visual. Lush photography neatly punctuates the chapters, guiding the reader smoothly through each BTS era. With pages that mark the track listings and specific details of each release, it's easy to turn to your favourite album or treat the book as a reference text—a thoughtful, encyclopaedic blueprint for future artist biographies to come.
BTS member Jimin recently became the first Korean soloist to top the U.S. Billboard charts.
The use of QR codes throughout (330, to be exact) is also a smart innovation, recognizing that fans might want to reminisce about (or discover) the group's music videos, dance practices, and video logs for themselves as they read. In this way, the book becomes a living museum, truly immersive and interactive.
Of course, the BTS story is far from over. Amid their hiatus, the members are experiencing international success with solo singles. Jimin recently became the first Korean soloist to top the U.S. Billboard charts. At a time when K-pop feels bigger than ever, their success story can only inspire others who are ready to ride the unstoppable Korean wave to reach for their dreams, or indeed, for their local bookstore.
---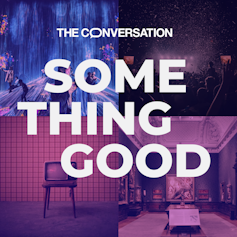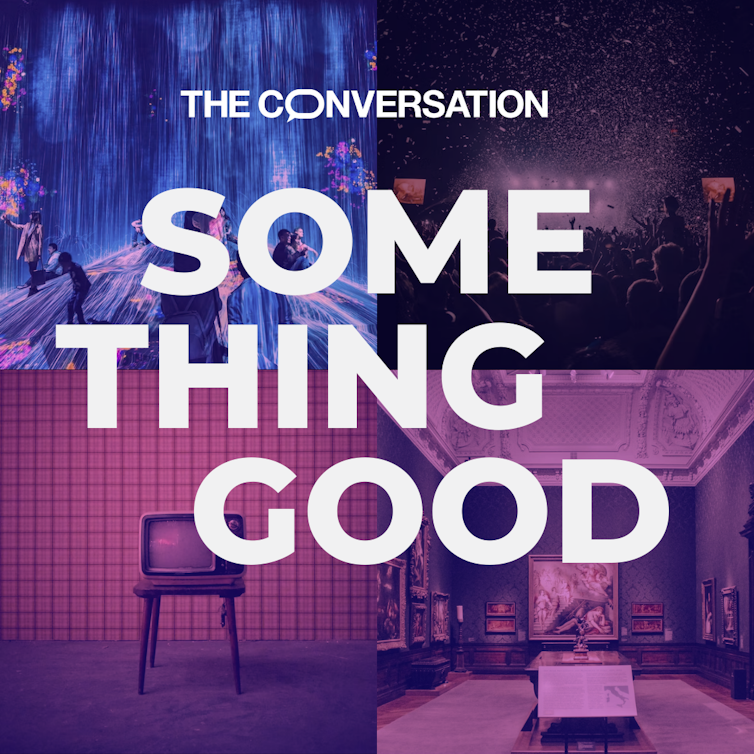 Looking for something good? Cut through the noise with a carefully curated selection of the latest releases, live events and exhibitions, straight to your inbox every fortnight, on Fridays. Sign up here.

---
Jenessa Williams is a PhD candidate in media and communication at the University of Leeds
This article is republished from The Conversation under a Creative Commons licence. Read the original article.
Follow Pancouver on Twitter @PancouverMedia and on Instagram @PancouverMedia.